Loan Officer Websites
There is no one-size-fits-all solution when it comes to loan officer websites which is why we build every LO website from scratch to spec.
Request More Info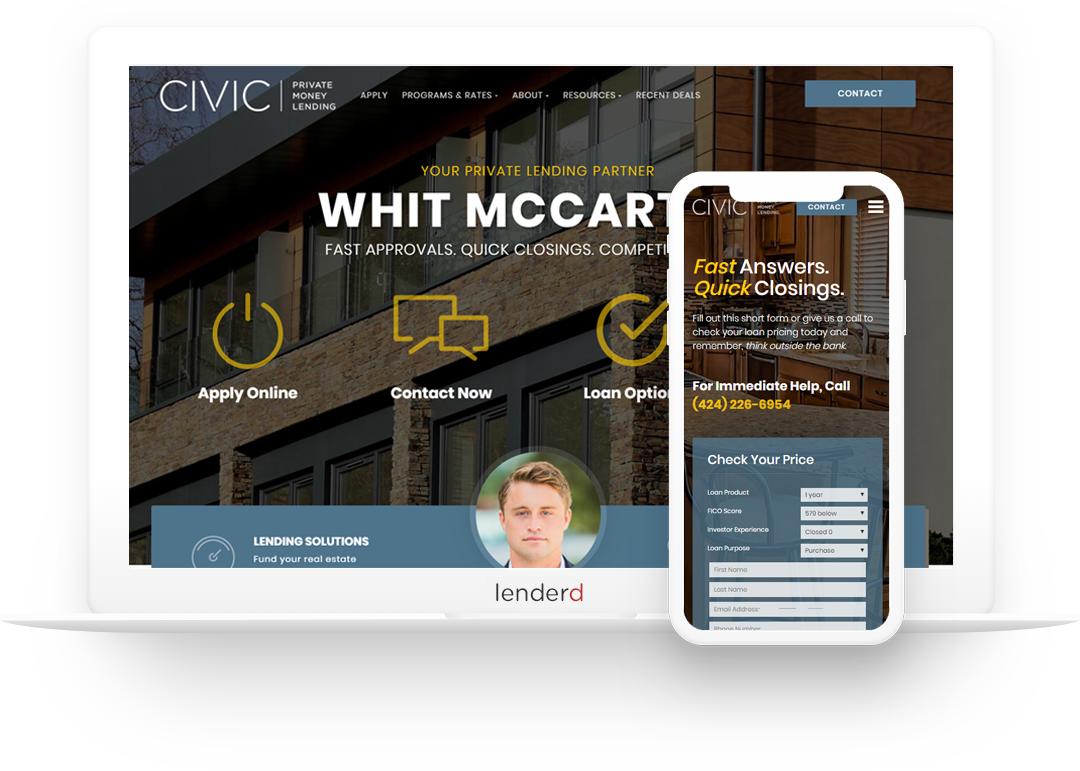 More than just Loan Officer Websites
Beyond building custom, feature-rich websites for loan officers we also utilize our other real estate agent and loan officer tools that will help you grow your business.
Agent Rules

Agent Rules is a product that gives you, the loan officer, the power to build powerful, automated home value and sold alerts landing pages for your agents in less than a minute. These pages are something that most agents spend $50-$150/month to have due to data and other setup costs on top of design and other maintenance fees. Beyond saving your agents money, you're also now copied on every lead that comes through these pages giving you consistent opportunities to re-engage with your agents and also grow your refinance business via the home value leads. Agent Rules = More Agent Meetings which = More Loans.
Elite Agent

Your agents need IDX websites. Provide them with an exclusive, discounted rate on our Elite Agent offering as a lenderd member that will not only save them money, but also provide them with a professional website and social marketing automation that will without a doubt, be an upgrade from what they're currently working with.
Ready to Get Started?
Contact Us Today!