Lenderd Platform Features
Overview
The features outlined below do a vast array of tasks that otherwise would not be feasible at scale. By utilizing this feature set you will dramatically increase your digital footprint, expand capabilities you otherwise wouldn't have the ability to achieve through technology, increase the size of your marketing team with a use-as-needed premise to reduce costs and allow for the capacity to scale as needed, when needed. Oh, and the quality of work is second to none and your Loan Officers will enjoy quicker response times, task completion and near real-time updates that otherwise wouldn't be possible.
The Platform

Website Management
No tech team required. Deploy and update your loan officer websites in minutes, not hours or days. Superior quality and customization comes built-in.

Marketing Tickets
Enjoy an automated ticketing system built for simplified task tracking & reporting along with the ability to customize to suit your marketing needs.

100% Managed Service
We take speed, scalability and security very seriously. Your network will be hosted and managed in an elastic cloud environment that's lightning fast and scalable.
Websites

Complete Website
Your Loan Officers deserve more than being a directory listing buried in your corporate website and that's exactly what we deliver.

Geo-Targeted
Every page, title tag, image, blog post, etc. is optimized specificly to your Loan Officer's target area so they're relevant in local search.

Individualized
Custom logos? State specific loan programs? We expect these & many other scenarios & make sure every site is tailored to meet your Loan Officer's needs.

Personalized Domains
Having a custom domain per site is not only an option, it's encouraged so your Loan Officers can have a domain they're proud to market.

Article Posting
We make sure Loan Officers have fresh, compliance approved content on their site regularly, all personalized as if they wrote it themselves.

Dynamic Content
Have custom flyers? Gone are the days of creating them one-off. Let us make that one flyer customized automatically for every Loan Officer.
Integrations

CRM Integration
100% of the mortgage companies we've worked with have their own CRM already setup and we haven't found one yet we couldn't integrate seamlessly with.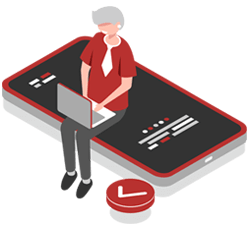 Online Application
Whether it's linking off to a 3rd party, framing it in the website or building something custom, we will integrate with your application system.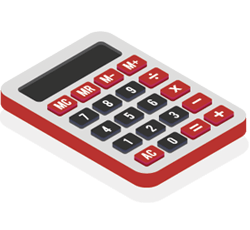 Mortgage Calculator
Everyone loves mortgage calculators which is why we take things a step further offering personalized PDF's emailed directly to your customers.
Customization

Code It
Every mortgage company is different which is why we expect the unexpected and are ready to provide custom one-off solutions to distinguish your company in the marketplace.

Design It
Professional design goes a long way towards how customers view and react to your brand. We can help you make sure you're putting your best foot forward, always.

Scale It
Generally if something can work for 1 it can work for 100 which is why absolutely everything we build is adapted for scale if it's even remotely possible.
Reporting & Analytics

Website Analytics
It would be irresponsible not to track the traffic being driven to your websites which is why we make sure to not only track but provide easy to understand visual reporting.

User Behavior
Going beyond basic analytics and tracking what your users are clicking or not clicking on is pivotal in adjusting and tweaking your campaign to maximize it's potential & ROI.

Task Tracking
Every single task completed on your network is tracked, time-stamped and reported in real-time so there is never a grey area as to where time is being spent.

Compliance
Centralized information management will help your compliance officers rest easy at night knowing everytime a Loan Officer receives information updates, it is updated on their website within minutes. Those changes also make their way into past content, articles and more so no matter where that information is referenced on the website, it is up-to-date.