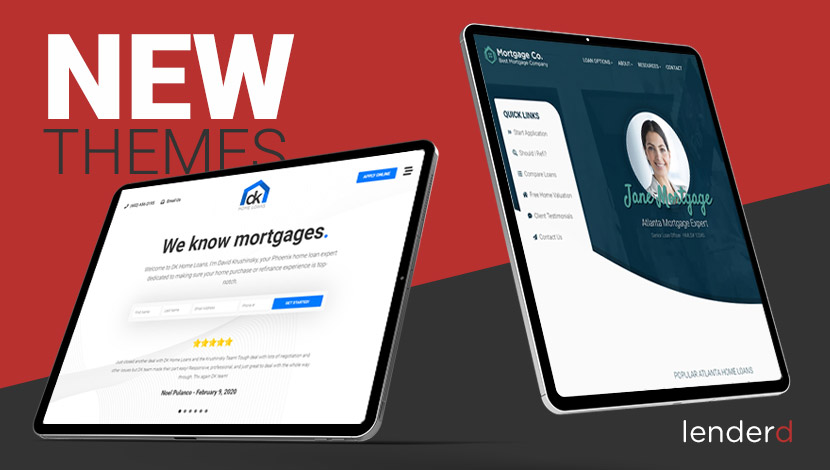 Introducing Themes 7, 8 & 9
Exciting names right? Themes 8 and 9 are featured in the image above but we encourage you to head over to our website demo page to take all 3 of these for a test drive.
Not previously mentioned but we've also just released an entire new content set for all of our websites as well so now each loan program is covered in-depth which is not only good for potential borrowers but also for local search.
So what are you still doing here, go check out those themes and for all existing customers that may like one of the new designs just submit a support ticket requesting a switch to one of these themes and we'll get it done for you same day at no cost.
For any potential new customers reading this, we hope you like what you see and know that if you sign up today we'll have you live tomorrow with a fully customized website of your choice, on your own custom domain loaded up with our entire toolset.
Stay tuned for our new custom landing pages being released in the next 60 days!