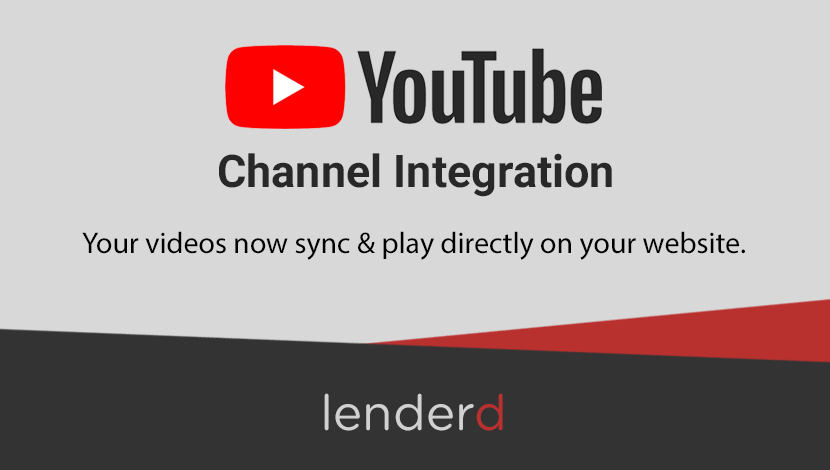 Record Video?
If the answer is yes then you're most likely posting those videos to a Youtube channel which is why we're happy to shed some light on our video-syncing capabilities on all of our mortgage website offerings.
Simply input your channel link on sign up and on the homepage of your website will be a list of your most recent videos, all with the capability to pop-up and play directly on your website. No more copying embed links, logging into your website and pasting videos one-by-one.
Stick to what you know which is creating video content to further your business and we'll make sure it shows up on your website for all your current and potential clients to see. Just another automation function available on all lenderd websites at no additional cost.