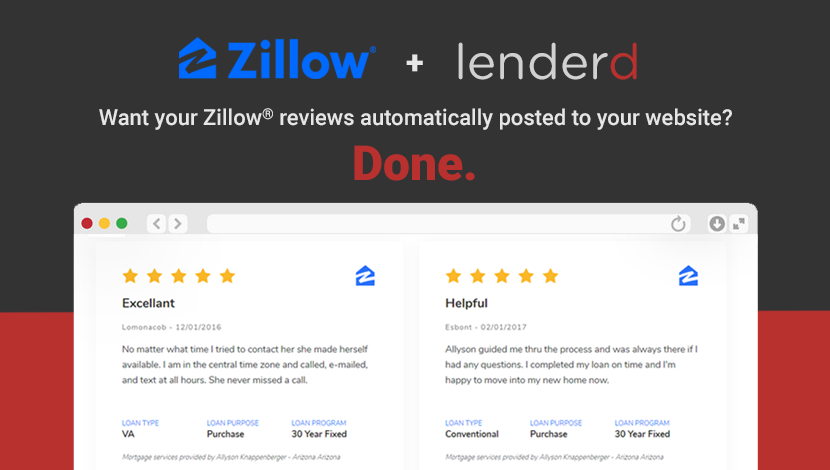 Zillow® Reviews Now Post Automatically to your lenderd website
As part of our continued expansion with Zillow® we are proud to introduce our latest integration. Various mortgage companies and brokers alike requested having their reviews not only featured on their website but automatically updated when new reviews are posted and we are happy to announce that is now available.
As we do with the rest of our feature additions, this is available to all of our customers, from quick-launch to enterprise. Many of our quick-launch loan officer website customers will already notice this feature integrated on their website today.
With the addition of daily mortgage rate updates earlier this month and now with the reviews, we would like to inform you we're not done so stay tuned for some more killer features being released in the next month.
Finally, from everyone here at lenderd we hope you're staying safe during this quarantine and if you're curious about how to get started or simply learn more about what we offer don't hesitate to reach out.