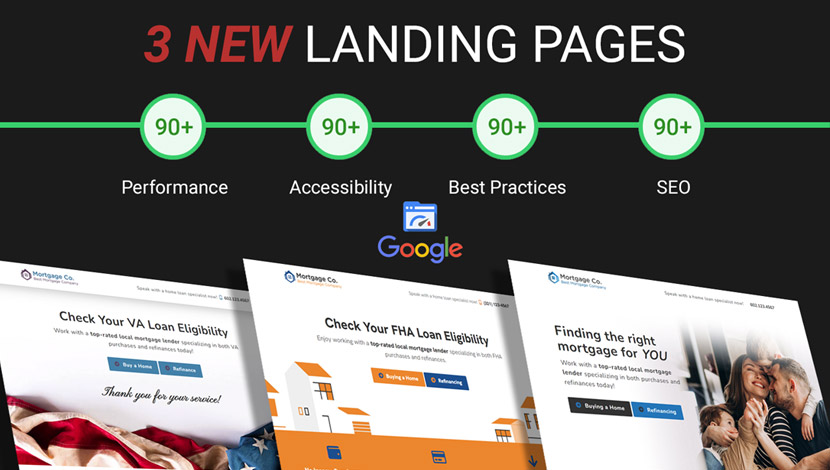 These 3 landing pages all come with our new lead funnels that were recently released as part of our v10 mortgage website release. These landing pages are ready to deploy today on all existing sites, no matter the theme.
Why These Pages are Different
Beyond the sleek design and user-friendly funnels, these pages all test in the in the 90-100 range across the board on Google Pagespeed Insights across both mobile and desktop. That matters because these scores increase the quality score of your landing page in Google which in turn brings down costs, brings up rankings and increases click-through rates.
How do your current landing pages compare? You can save up to 50% on ad spend along with increased click-through-rates.
Below we've got the results you can verify yourself for each of the new pages along with a link to demo each page:
General Purchase/Refi Page: Pagespeed Results | Demo
FHA Purchase/Refi Page: Pagespeed Results | Demo
VA Purchase/Refi Page: Pagespeed Results | Demo